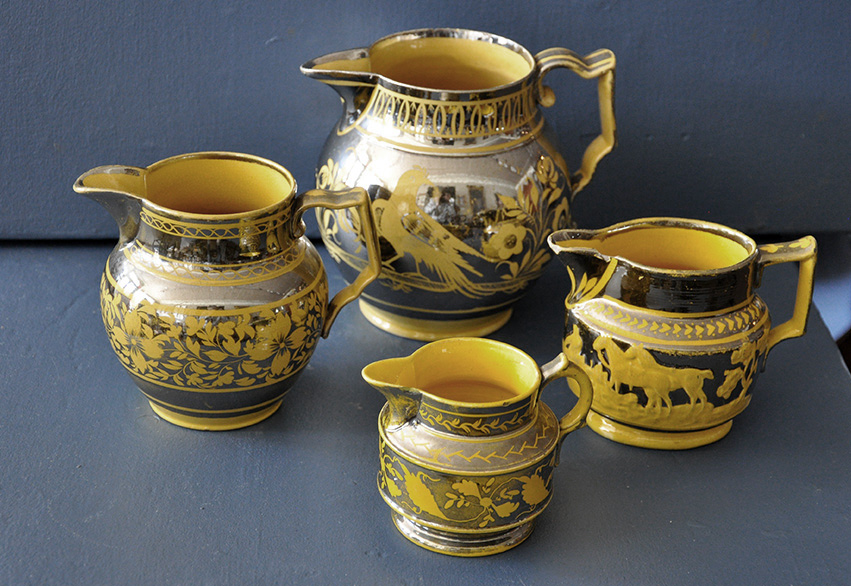 Group of four English silver luster pitchers with yellow decoration, circa 1820-1830. See below for individual descriptions and pricing.
Lovely English silver luster pitcher on a floral canary ground. Condition: Slight rubbing. Ht. 4 1/2".
PRICE: $275.
Interesting silver luster pitcher with molded canary decoration. Condition: Edge chips to spout. Ht. 4".
PRICE: $225.
Delightful small silver luster pitcher with canary yellow leaf decoration. Condition: Minor rubbing & edge chips. Ht. 3".
PRICE: $200.